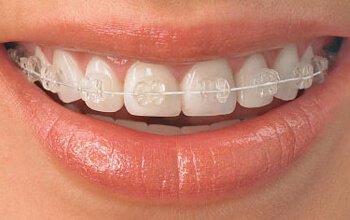 Here at Alchemy Dental we are acredited to use a range of orthodontic systems which allow movement of your teeth and give fantastic cosmetic results in a short space of time.
Get in touch with us to arrange a consultation for specialist advice on which option is best for you.
Orthodontic treatment (usually with braces) is most often used to improve the appearance and alignment of crooked, protruding or crowded teeth, and to correct problems with the bite of the teeth.
 Here are the most common dental problems treated through orthodontics:

Overbite / Deep bite
Crossbite (anterior or posterior)
Open bite
Dental midline deviations
Gaps / Diastemas
Crowding
Aesthetics
Most people require the use of a fixed orthodontic appliance if substantial moving and adjustment is required to the teeth. Fixed metal braces are the standard pair of braces you see that are used by many school children and teenagers, they are also known as 'train tracks'.
The braces are small designed metal or ceramic plates called brackets, which are bonded to each tooth. The brackets will then be attached to a thin metal wire, which is known as an arch wire.
The braces are adjusted periodically at regular intervals to achieve the best results possible, straighten teeth and correct the bite.
What can we do for you?
Remember it is not just the product that assures your teeth are aligned perfectly, it's the Orthodontist's experience that also plays another massive part. So we can promise that our vast experience will allow you to receive the best results possible. Book a consultation today, so we can prove to you that our team is the one you want to achieve that great smile with.
*Please note that during consultation alternate methods and brands may be recommended, subject to patient suitability with the aim of bringing you the best treatment results and value.
At Alchemy Dental Practice we offer Invisalign clear braces – a series of virtually invisible, removable aligners that are changed every two to three weeks. Treatment can take as little as 12 weeks, depending on the alterations required. Each aligner is carefully designed specifically for your teeth and moves them in small stages, little by little, week by week, until they have reached the final position prescribed by your dentist.
Invisalign aligners are made just for you and are therefore clear and comfortable. They don't get in the way of your lifestyle, and can easily be removed for a short space of time for an important meeting, event or night out.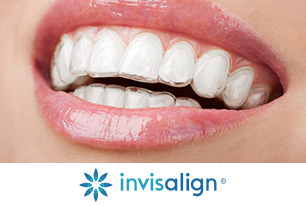 LearN MORE ABOUT ORTHODONTICS
CONTACT OUR TREATMENT COORDINATOR
This service is free of charge and is general guidance only. It does not replace the need for a clinical assessment.
We can offer a range of solutions for your perfect smile, which can all be discussed in our non-clinical suite (not a dental chair in sight).
Just fill out the form below to arrange your consultation:
"When you are presented with so many different treatment options, you can be left with unanswered questions or concerns. Our Treatment Coordinator's role is to use training and in-depth knowledge to inform and educate you, ensuring you can make informed decisions that are right for you. This means that all our patients have someone to talk to, throughout their journey with us."
Popular Treatments
Cosmetic Dentistry
Dental Implants
Orthodontics
Endodontics
Teeth Whitening
Hygienist
Emergencies
If you are already registered with us and require emergency treatment please call the practice between 8am and 9am to book in with us.
Opening Hours
Saturday
By Appointment Only
Crewe Practice
Tel:
01270 211171
Address:
203 Edleston Road
Crewe
CW2 7HT
Stoke-on-Trent Practice
Tel:
01782 410051
Address:
Penton House
Queen Anne Street
Stoke-on-Trent
ST4 2EQ