Root canal treatment or endodontics involves work inside the root of the tooth. It becomes necessary when the nerve of the tooth has died and become infected, or because it has become inflamed and painful.

The aim of the treatment is to clean out the nerve canals, removing any dead tissue in order to fill these canals, preventing bacteria from causing an ongoing infection.
Treatment usually takes one or two appointments carried out under local anaesthetic and should not be uncomfortable. In some cases more appointments may be required, depending on many factors such as the length and shape of the canals.
Once completed, root filled teeth are more prone to cracking, which is why your dentist will usually recommend that a crown is placed on the tooth to protect it in the future.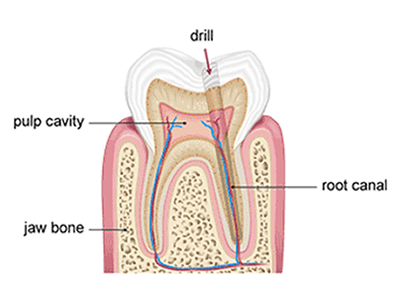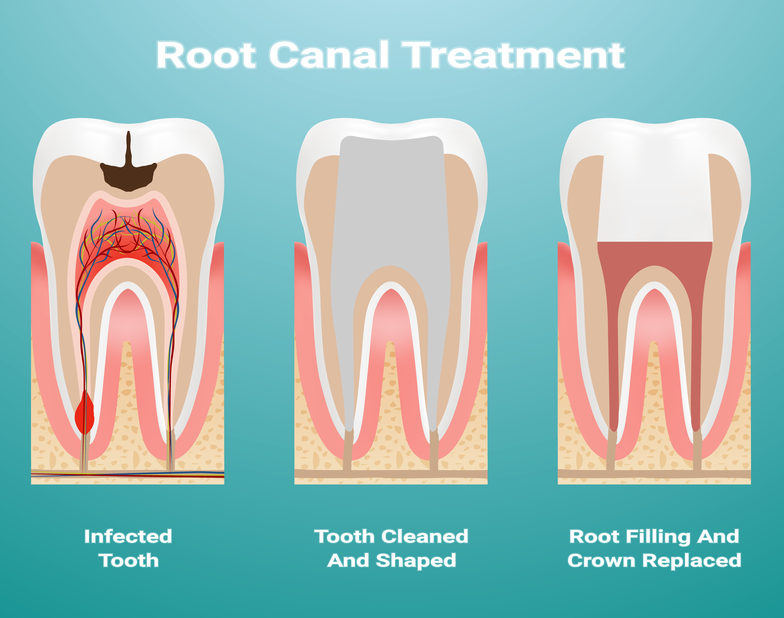 CONTACT OUR TREATMENT COORDINATOR
This service is free of charge and is general guidance only. It does not replace the need for a clinical assessment.
We can offer a range of solutions for your perfect smile, which can all be discussed in our non-clinical suite (not a dental chair in sight).
Just fill out the form below to arrange your consultation:
"When you are presented with so many different treatment options, you can be left with unanswered questions or concerns. Our Treatment Coordinator's role is to use training and in-depth knowledge to inform and educate you, ensuring you can make informed decisions that are right for you. This means that all our patients have someone to talk to, throughout their journey with us."
Popular Treatments
Cosmetic Dentistry
Dental Implants
Orthodontics
Endodontics
Teeth Whitening
Hygienist
Emergencies
If you are already registered with us and require emergency treatment please call the practice between 8am and 9am to book in with us.
Opening Hours
Saturday
By Appointment Only
Crewe Practice
Tel:
01270 211171
Address:
203 Edleston Road
Crewe
CW2 7HT
Stoke-on-Trent Practice
Tel:
01782 410051
Address:
Penton House
Queen Anne Street
Stoke-on-Trent
ST4 2EQ